What's On
Tintinnabulation with Marcus Vergette and Coach York
1 July 2023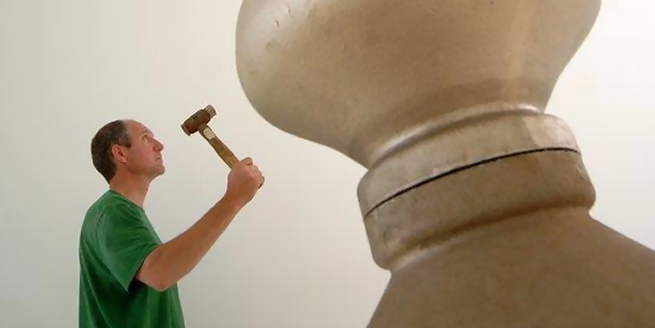 Details
A performance of music by Marcus Vergette and Coach York using one of Vergette's unique Time & Tide Bells.
This performance will be a taster of Vergette's larger work. Tintinnabulation refers to the ringing of bells, and is the title of Vergette's album. According to BirdLife International nearly half of the world's bird species are now in decline, with only six per cent having increasing populations. Tintinnabulation is a composition structured on the idea of a world with birds, and a world without birds. The composition utilises the interaction of bells and birdsong for its harmonic and melodic content. It also includes piano and double bass.
6-7pm 
£10
This event coordinates with Talk and Poetry Reading with John Clarke at 4pm the same day: £5. Early bird offer price of £12 for both events.
Marcus Vergette is an interdisciplinary artist working as a sculptor, musician and bell-maker who is producing critically acclaimed work across the UK and Europe. He has exhibited in the Venice Guggenheim, Tate Modern, and made public sculpture in Hungary, Armenia, Czech Republic, U.S.A., and the U.K. He makes site-specific installations that engage with each community, using bells as a catalyst for other creative activity. Over the last twelve years Vergette has been creating a constellation of site-specific bell installations in coastal locations around the UK, designed to toll on the high tide - the Tide and Time Project – to alert local communities to rising sea levels. He lives and works in Devon where he and his wife have been farming and practising nature conservation and ecological land management for over thirty years.