What's On
Art Dayz - Sand Body Casting
14 August 2021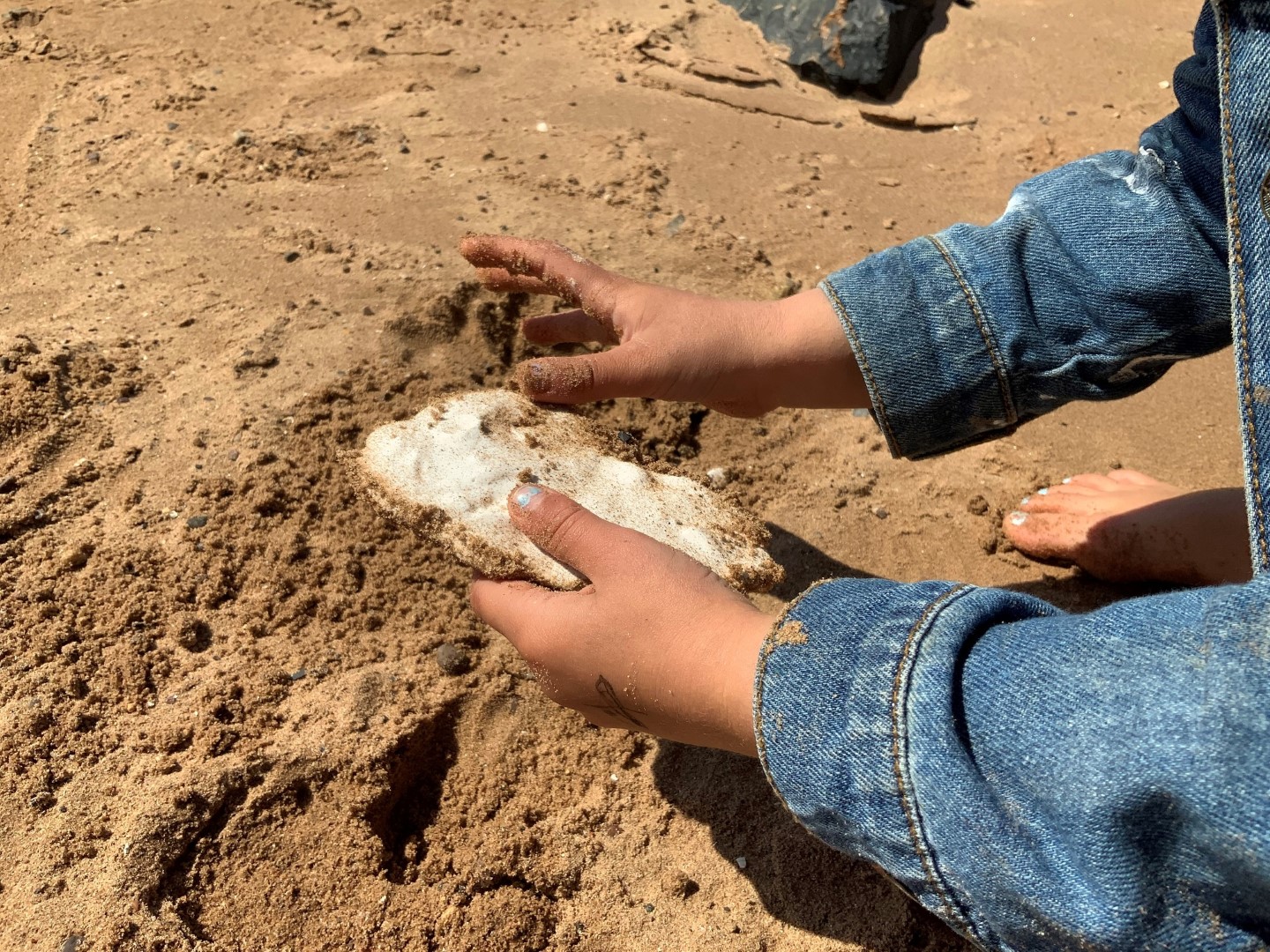 Details
Join Exmouth artist Anna Fitzgerald and create casts of your hands and feet out of sand.
We will be casting hands and feet imprinted in damp sand using plaster of paris. We will then take photos (using forced perspective photography) using your own camera or a photographer. Suitable for everyone and all ages 6+ if supervised.
£10* per bubble of up to 4 people. Limited to 8 places (2 bubbles). Booking essential. Please let us know if your bubble is larger than 4. Please note there will be a photographer present.
11am – 1.30pm: Book here
2 – 4.30pm: Book here
Where to meet: Abode of Love, Exmouth seafront (there are steps off the main road down to the seafront bays - look out for our flags).
*please contact us if you cannot pay this fee due to extenuating circumstances following the Covid-19 pandemic
photo credit: Anna Fitzgerald
The Abode of Love on Exmouth's seafront was rejuvenated with an art commission by Anna Fitzgerald in 2019. Read more.